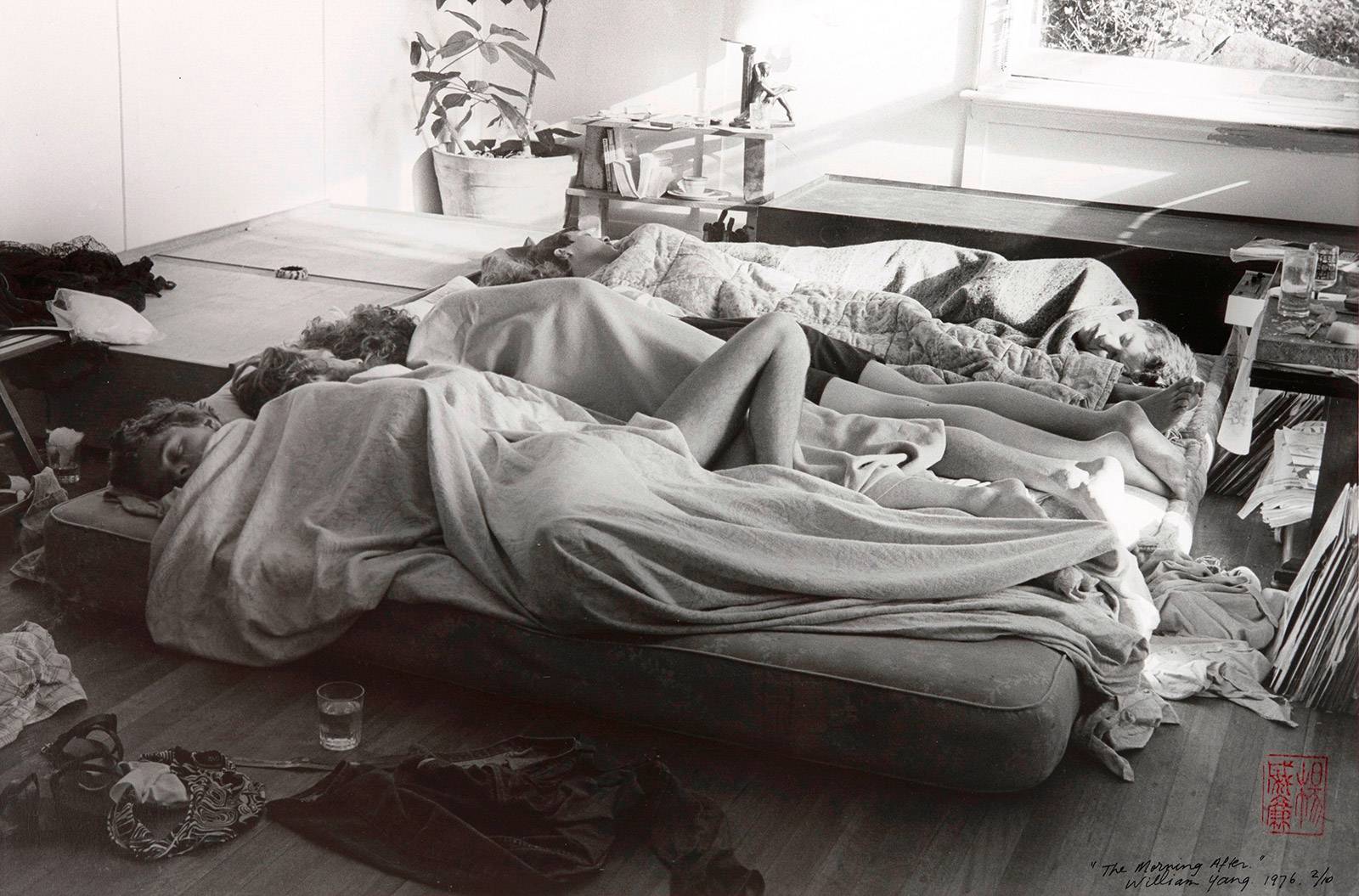 William Yang is an Australian photographer, born in 1943 in North Queensland. He is known for his documentary-style photography that captures the diversity of Australian society.
Yang's early work was mainly in the field of theatre where he worked as a set designer and lighting technician. He began taking photographs in the 1970s, which he used as visual aids in his theatre work.
Yang's "Sydney Diary" is a remarkable photographic series that started in 1977 and has since become widely celebrated. Through this series, Yang documents the dynamic evolution of Sydney into a thriving city with an international reputation. His powerful images showcase the city's transformation into a modern metropolis and its emergence as a cosmopolitan hub, making it an invaluable resource for both historians and art lovers alike.
Yang's "Sadness" is a poignant and impactful work that showcases his artistic skill and social awareness. The series of portraits portrays the tragic impact of the AIDS epidemic on his friends, capturing their pain and grief in a powerful way. It is a testament to his talent as an artist to be able to convey such raw emotion through his work.
William Yang is an important photographer because of his unique perspective on Australian life and culture. His photographs capture the diversity of Australian society, including the experiences of marginalised communities such as LGBTQ+ and Indigenous Australians. Yang's work also reflects his own personal history as a Chinese-Australian, providing a valuable insight into the experiences of Chinese immigrants in Australia.
Been Seen Performance
On the opening day of 'Seeing and Being Seen' exhibition, William Yang performed In Search of Home – a storytelling performance with image projection accompanied by music from Timothy Fairless. In the performance, Yang tells stories of his search for identity in Queensland, where he grew up on a tobacco farm. He identifies the harsh country of Dimbulah as his home. Yang met Jill Jordan while studying architecture at the University of Queensland, and Frogs Hollow at Maleny, which she owned, became his adoptive home. Yang has been visiting this community and photographing nature at Maleny for fifty years. The performance combines these stories and images with an evocative soundtrack by Timothy Fairless.
William Yang talks about creating My Generation
Chinese Project
The exhibition includes two new projects: "Life Lines," a collage of portraits of family members with pictures of historical Chinese sites in Australia, and a series of self-portraits tracing Yang's life from early childhood to the present.
William Yang Exhibition
William Yang talks about Blood Line
William Yang talks about the 70's gay culture in Sydney